Thanks to the DI (Divine Intervention, Clois boards), I found this funny site called Lanarama. No, don't let the name scare you. It's a bunch of comics making fun of Gough, Millar and the show. Too bad new ones have stopped as of April 11th but look at the old ones. They're fun.






This is the one that I found that got me to the site: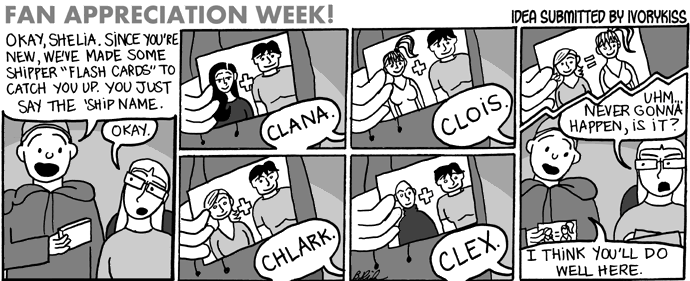 Amusing, isn't it? I thought it was good for a laugh.