I was tagged by
le_mouton.

Rules:



1. Pick a hot guy... take a moment to think.




2. Is this really the guy you want?




3. Pick his top 10 hottest, cutest, most irresistible pictures.




4. Tag 5 other users.





Presenting my favorite guy ever ... Shahrukh Khan. Surprised? I adore Tom & Justin but he's my true obsession. I think he's adorable. :) He's a Bollywood actor, for those of you who don't know and I've loved him since I was 13 ... so for 8 years, he's been my #1. I used to have 16 posters in my room. Yes, obsession indeed. ;)

I kinda love his hair. In his interviews, he used to say that he went to an all boys school with strict regulations. His hair would always be too long and they kept cutting it and it turned out like this. I personally like it. :D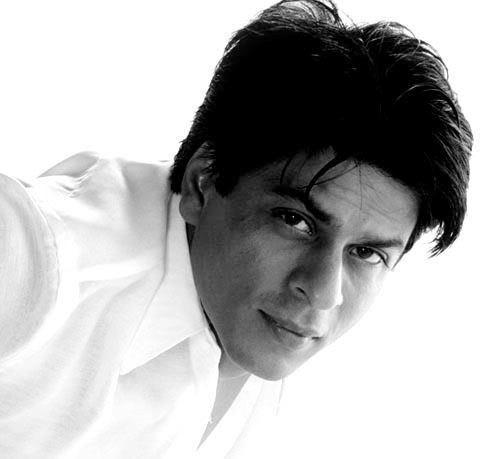 He's one half of my favorite on screen couple. Shahrukh & Kajol rule ... they just have great chemistry together. I'm really excited to hear they're doing another movie together. This picture is from a promo of a movie called Kuch Kuch Hota Hai, which came out in 1998. It was a hit and they both won the Best Actor/Best Actress awards for it.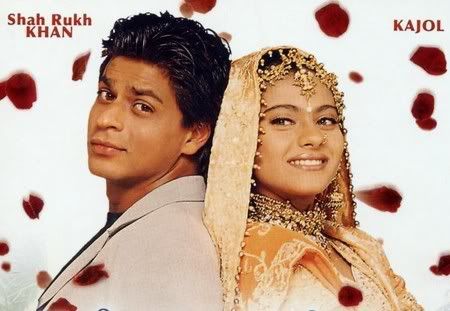 Shahrukh Khan did something new when he played a women's field hockey coach in Chak De! India. He won the Best Actor for the movie, which came out in 2007. I haven't seen it but I heard he's amazing. I plan to rent it soon. A different look for him but it works.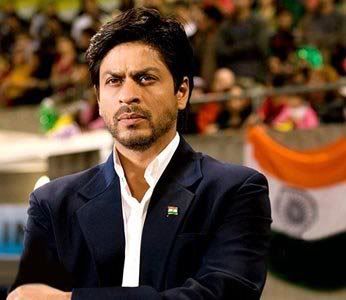 He is married and has been for a while. His wife, Gauri, and he fell in love in Delhi and he followed her to Bombay when she came here. His initial plan wasn't to get into films but he ended up doing just that after his mother died. They have two kids. Aryan and Suhana. I love hearing stories about him and his kids. His son is supposed to be the more quiet one, who just likes to watch his dad on set. One time, he wanted to climb a tree and Shahrukh took a break and the two of them climbed the tree together and just sat there. Cute huh? :)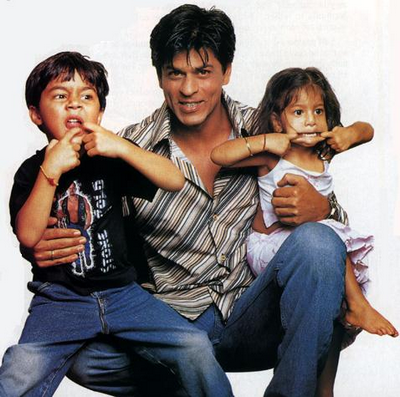 I like his eyes ... and once again, hair obsession! :D
His smile is adorable! Dimples FTW! :D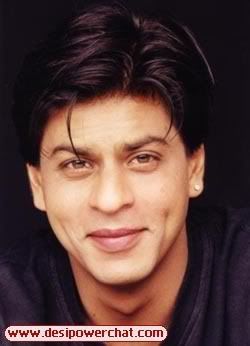 More smiley Shahrukh! He's supposed to be super sweet in person and even to his fans. He's internationally beloved. A Japanese girl once told a story about how she met him and Juhi Chawla in an airport. She had learned to speak Hindi and he was really impressed. A year later, she saw him backstage at a concert and he remembered her! :D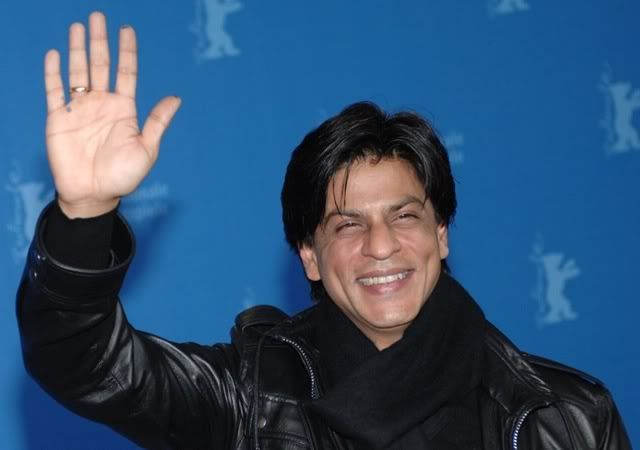 Aww, he will always be my favorite.
On April 3, 2007, Shahrukh Khan unveiled his statue at Madame Tussaud's. I was in England at the time too but I was in the north, visiting my friend. We only got to London the next day so I missed him. But I did take a picture with that statue. And bought a Shahrukh Khan doll too and dragged it back to CA.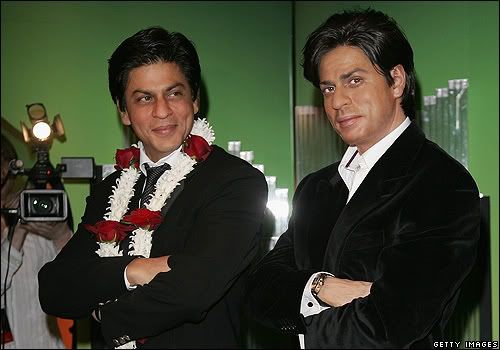 Last but not least, another cute smile picture. I always liked him in sweater shirts. In a film called Mohabbatein, he was a music teacher and he wore sweater shirts and these adorable glasses. The movie was really long (about 4 hrs) but he was great!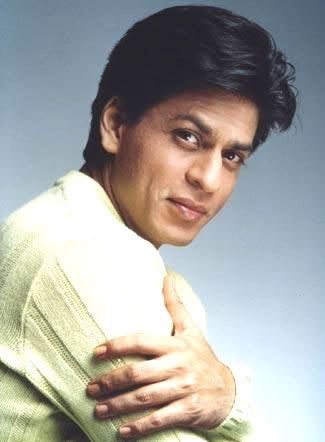 Thus ends my picture spam of my favorite actor ever. I hope it wasn't too boring for all of you who read it.


I tag
boltgirl426,
drusplace,
ferdalump,
quiet__tiger &
theclexfactor! Feel free to snag though, even if you weren't tagged. :)