I hope you all have a fabulous one! :D
Last day of my female character meme! It was fun to do this. :)
Day 30: Maria Rainer (The Sound of Music)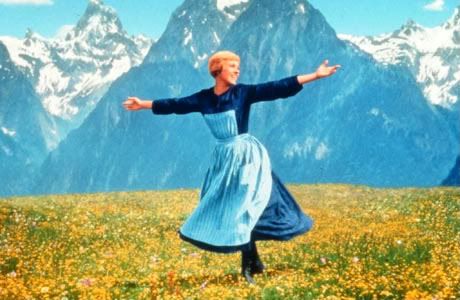 I loved this movie as a kid, and even to this day. The songs were lovely, the children were great, and I loved Maria. She was awesome and she managed to win over everyone, from the von Trapp children to the Captain himself. Love how she was a dreamer and carefree, but at the same time, very sensitive and loving. :)
(
Collapse
)
Hey all! Hope you are enjoying your weekend. I have some stuff to pimp for you as well as a couple of friending memes.
First, the pimping. At DW, there's a new comm called
poetry_ficathon
. Basically, each year, there will be a featured poet. On January 1st, participants will be given a stanza or poetry fragment from the work of the featured poet as a prompt. They have 31 days to have 1,000 words. It's multi-fandom and welcomes original fic as well. All types of ships are allowed, from het and slash to RPF/RPS. Check out the rules over at the
profile
. This year's poet is Anne Sexton. Sign-ups are gong on from now till December 31st, and if you are interested, you can sign up
here
.
Next, there is 'Accentuate The Positive- A Multifandom Pride Meme' going on, which centers around the theme of positive sexuality attitudes. You can leave pairing/prompts and answer others. All types of fanworks is welcome. Click on the banner to get there.
a multifandom pride meme
For those of you who are into the new show Undercovers, there is a friending meme going on. It's on both LJ and DW so you can do one or both.

Undercovers friending meme!
Livejournal | Dreamwidth

Last but not least, there is a Harry Potter Twitter Friending Meme. Again, click on the banner to get there




Take care everyone!