I hope you have an awesome one! :D
I hope you have a great one! :)
It's still Saturday here (a little over an hour) so I made it!
Day 12: Favorite Person and Animal Companion Relationship
Not many characters have pets so I have limited options. I debated going with Harry & Hedwig, because I loved that owl. I even wanted a snowy white owl. But I went with the obvious answer instead: Clark & Shelby (Smallville).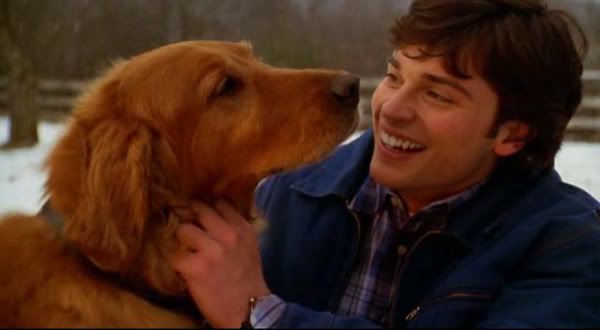 I love that dog. He's just so adorable and I wish we saw him more. Not to mention that he totally saved Clark's life in 'Labyrinth', which was all kinds of awesome. I especially like him in scenes with Lois & Clark. Those are the best.
(
Collapse
)