I found these new pictures though JH.net of Justin in Hawaii.

Even in his off time, he likes to wear green. The GA is always with him. ;D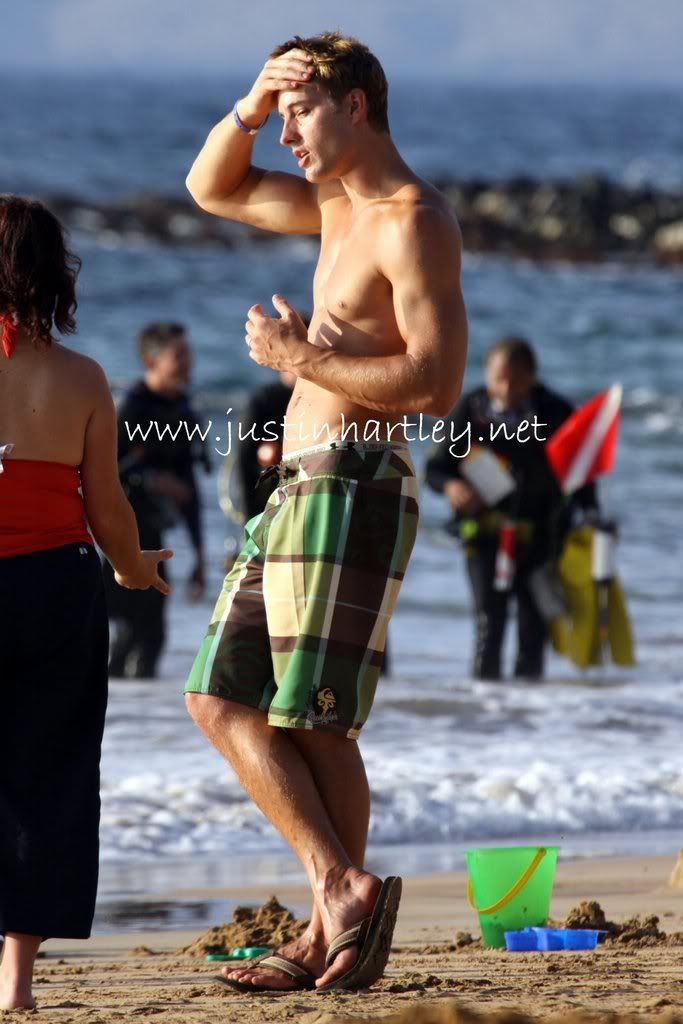 Justin and Linsday ... his wife is really pretty.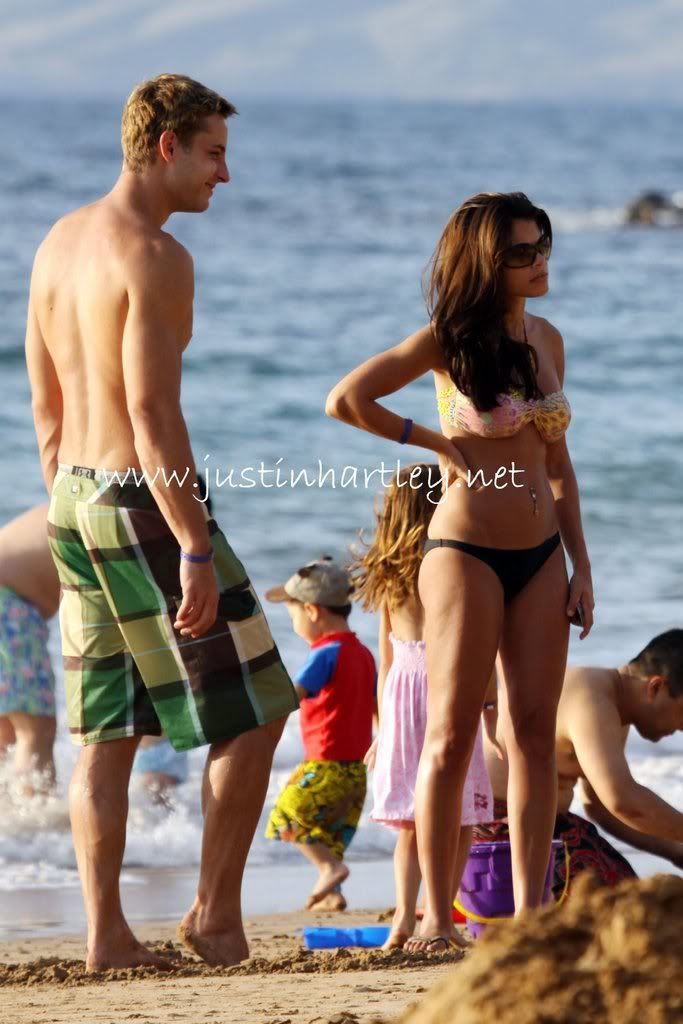 I'm model, you know what I mean and I do my little turn on the catwalk beach. ;D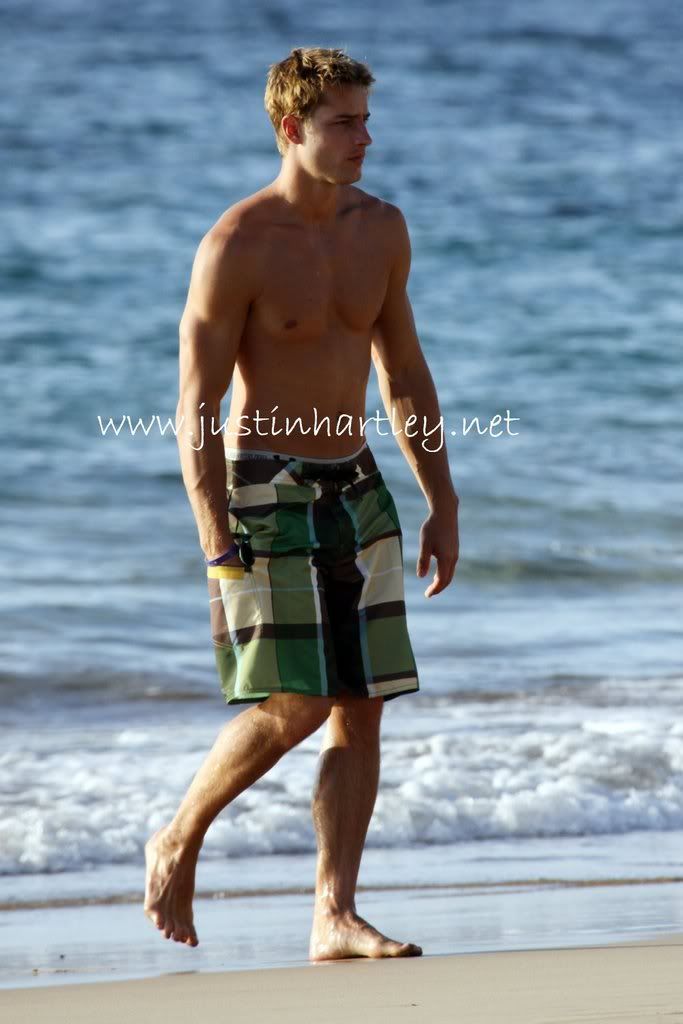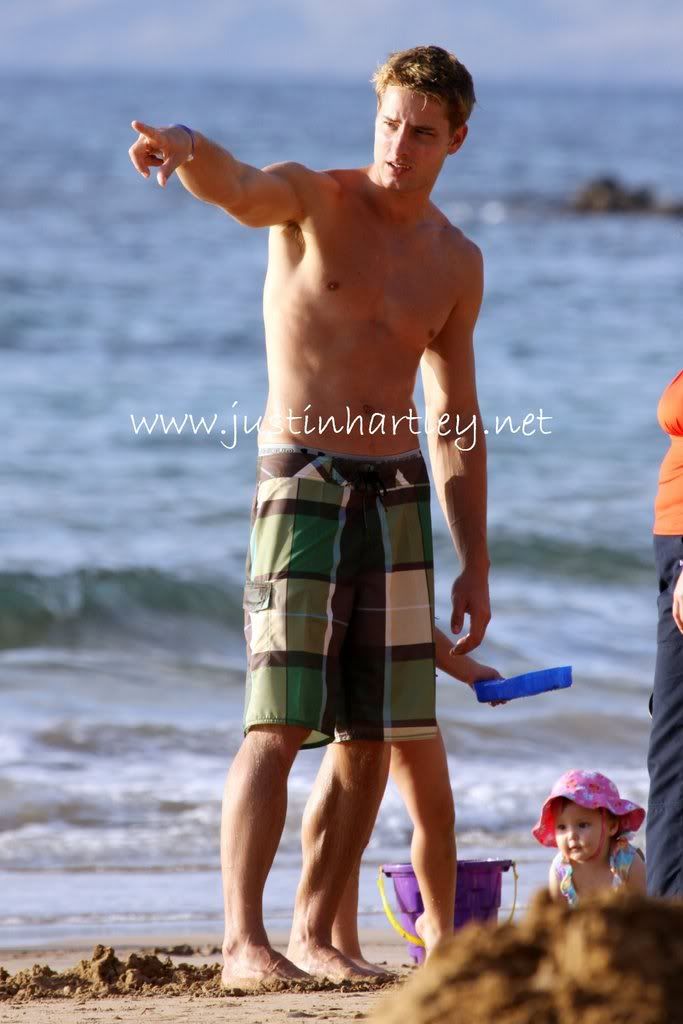 Another one with the wife. She's a lucky woman. :D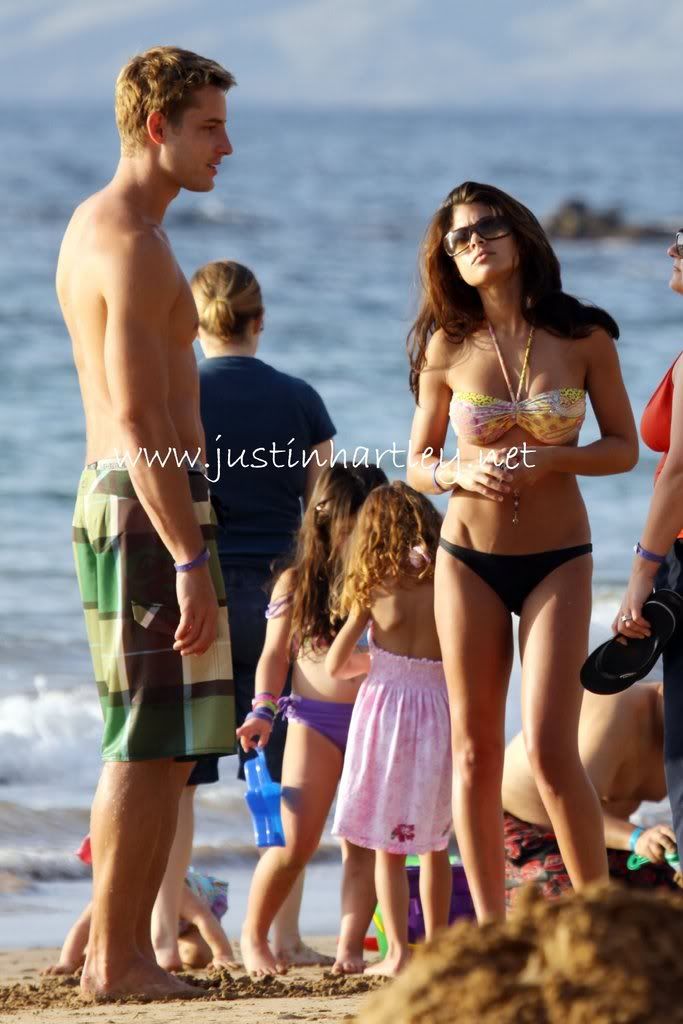 I wonder what they're talking about here.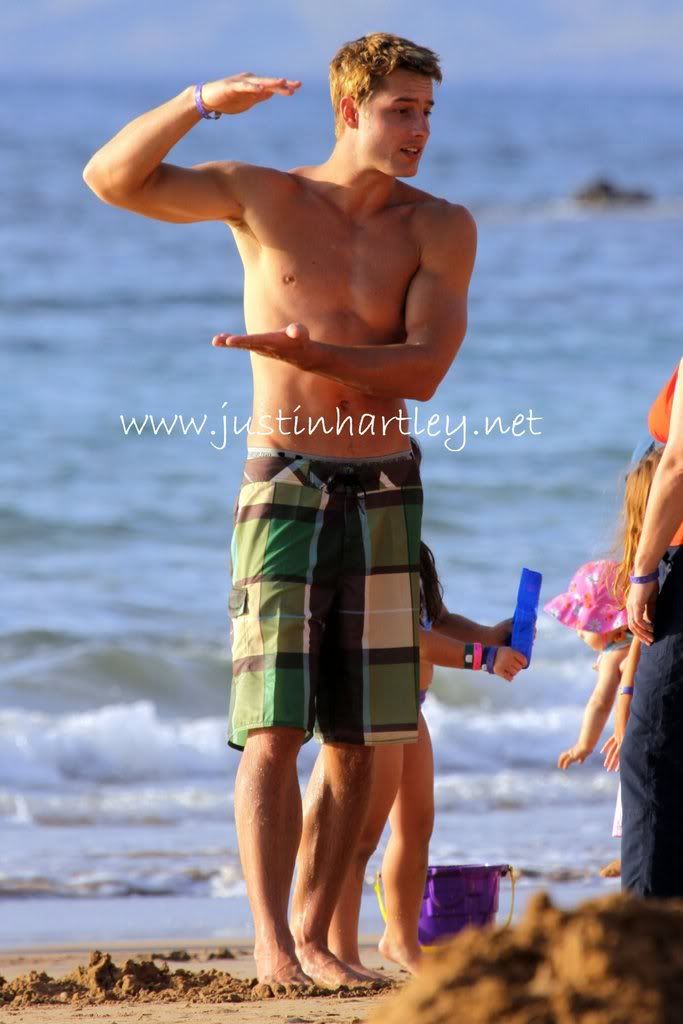 Serious Justin.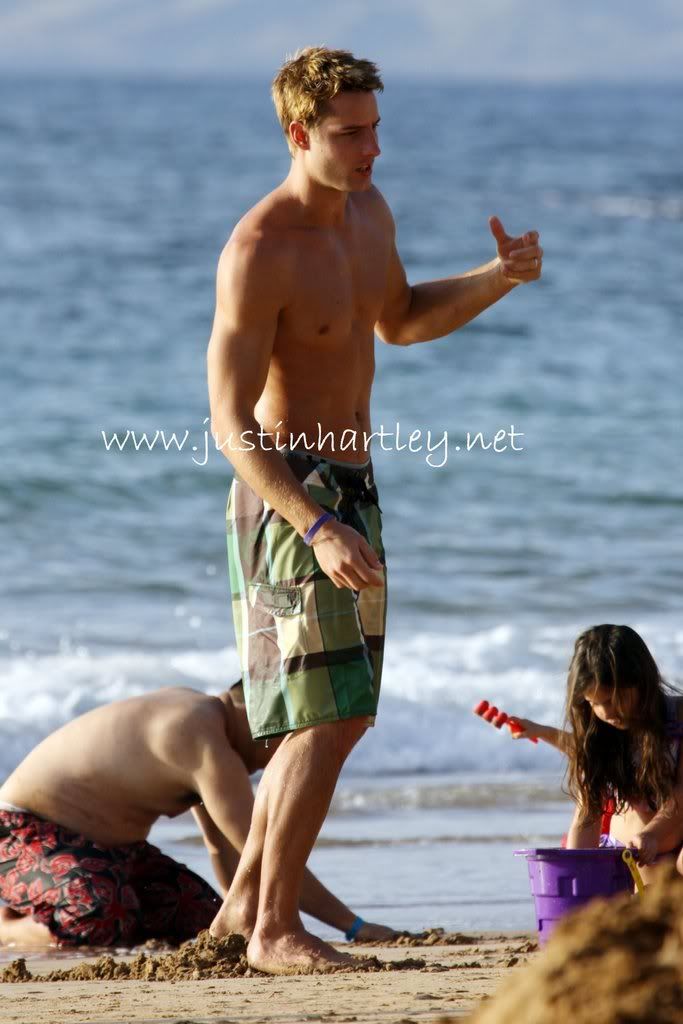 In the water ... he must've spotted those photographers. He doesn't look happy.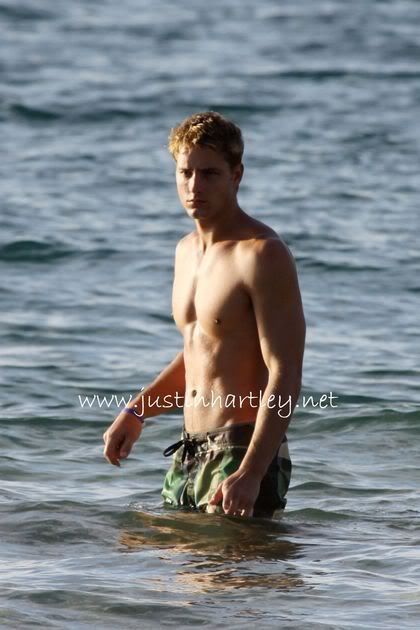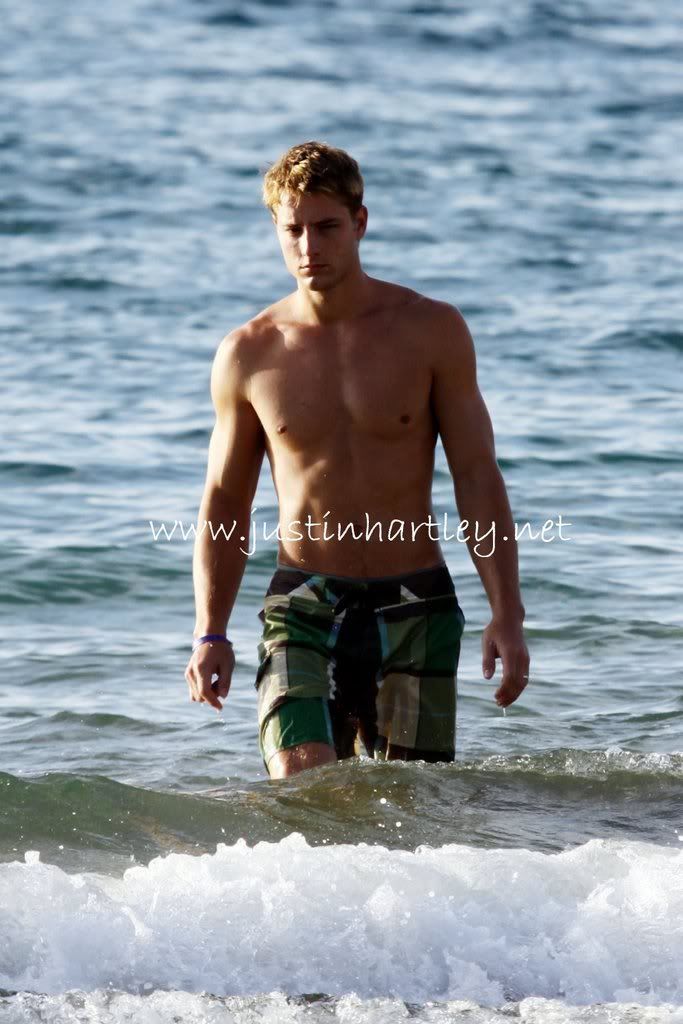 That's all for now! I hope you all enjoyed!