KSITE's newest poll is for "Best Episode". I had a hard time choosing (even with disasters like 'Requiem' and 'Beast' having made it on the list) but I finally picked 'Identity'. You have until the 15th; so if you're interested, go vote.

Thanks to
moonshayde, I found out about this site called Fan Dumb. It's hilarious but it's kind of scary at how many of those can apply to SV fandom.

For Star Trek fans, check out Captain Spork! Isn't it great? :D

Now we're on the Clark Meme. Today's episodes are "Precipice", "Witness", and "Accelerate".

2.19 "Precipice"- I'm so having problems limiting my caps but I doubt any of you will mind. I love the coy look he has going on in the first two. :D




Big smile! It never gets old! :D




2.20 "Witness"- I felt so worried for Clark in this episode. In the first cap, he's all injured. Don't you just want to take care of his wounds (and him)? :D




Love the expression!




Wary!Clark!




2.21 "Accelerate"- Yup, still going with the three caps per episode. I really love his puppy face in the first one. How can anyone resist?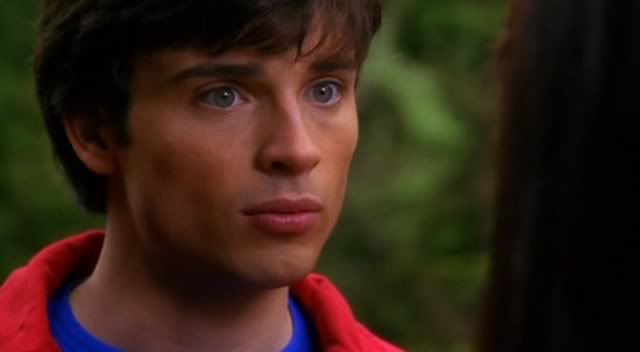 Wet!Clark in the cap that almost everyone picked. :D




He's just so cute! I really like the shirt he's wearing too.