Back to the SV Meme! Sorry I've been spamming today. I guess I have a lot to post, lol. :)
Day 08- Favorite Fight Scene
Though I always have to say I need to catch up with s9, I've been watching bits and clips.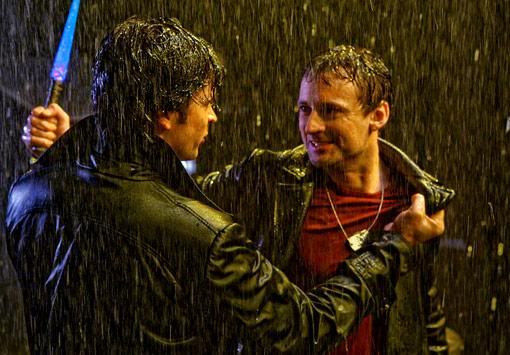 One of those clips was the Clark & Zod fight, which was awesome! What can I say? Everyone was raving over 'Salvation' and I had to take a look at a few of the clips, though I haven't seen the episode as a whole. I don't really know what's going on with the whole Kandorian plot but either, it was intense. And what happened at the end with
Clark sacrificing himself! I thought that would happen last season, but it was well done this season. I know he's not dead, but I was still, like "nooo!" I wonder who's going to save him and I hope it's Lois who finds him.
The rain made it even better. This was a HUGE improvement from the Clark & Doomsday fight at the end of s8. :)