I got this one from
sunnytyler001

30 Day Female Character Meme
Every day for thirty days you post about an awesome female character. Pictures! Recs! Squee! What's not to love?

Day 1: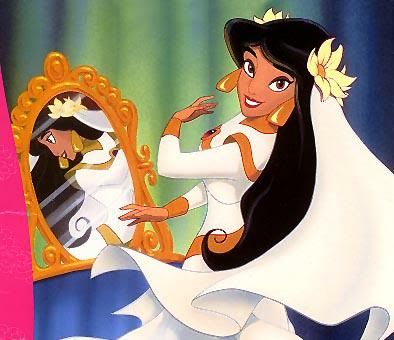 Yes, she's a Disney princess but she's my favorite one! I've loved Jasmine since I was a little kid. I was even her twice for Halloween. In second grade, I was wearing her purple outfit and in third grade, I was wedding!Jasmine. I had an Aladdin sweater in elementary school and had my hair like hers, so my teacher used to call me 'Jasmine' every time I wore it.

What's not to love about her? She was independent, headstrong, confident, kickass, and even had a pet tiger. Not only was she intelligent, she was unafraid of adventure. This gal was no delicate doll! Plus, she got Aladdin in the end, which is not bad at all.