It's Day 2 of the Female Character Meme!
Day 2:
Lois Lane (Smallville)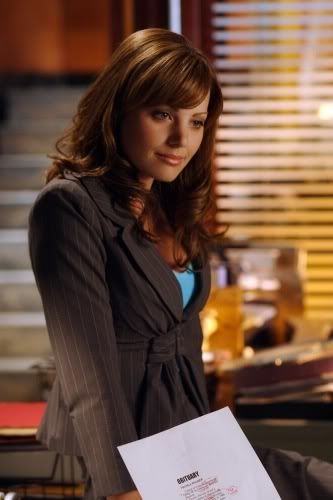 Lois! She's my favorite female character in Smallville, and my second overall favorite character. TBH, I've loved the character of Lois since I was a kid, and Erica Durance has become my favorite portrayal of her. She's just so awesome- she's beautiful, smart, loyal, funny, and can kick butt! Sure, she's not perfect, and she knows it, but I love her, faults and all. Because when she screws up, people call her on it (e.g. 'Stiletto') and she knows when she does something wrong too.
Also, she's loyal to her friends and family, as shown several times over the course of the show. Not to mention, she does give good advice (e.g. 'Pariah' and 'Oracle'). She has a tough exterior, but inside, she's just as vulnerable as any of us. Lois is brave, reckless, and independent too. Her love for donuts and coffee makes her even more WIN! Definitely someone to admire and love!
Day 1: Princess Jasmine (Aladdin)
Day 2: Lois Lane (Smallville)
Day 3:
Day 4:
Day 5:
Day 6:
Day 7:
Day 8:
Day 9:
Day 10:
Day 11:
Day 12:
Day 13:
Day 14:
Day 15:
Day 16:
Day 17:
Day 18:
Day 19:
Day 20:
Day 21:
Day 22:
Day 23:
Day 24:
Day 25:
Day 26:
Day 27:
Day 28:
Day 29:
Day 30: