Okay, I have to catch up on my 30 day memes. So here are Days 6-10 for my female character meme. :)
Day 6: Lorelai Gilmore (Gilmore Girls)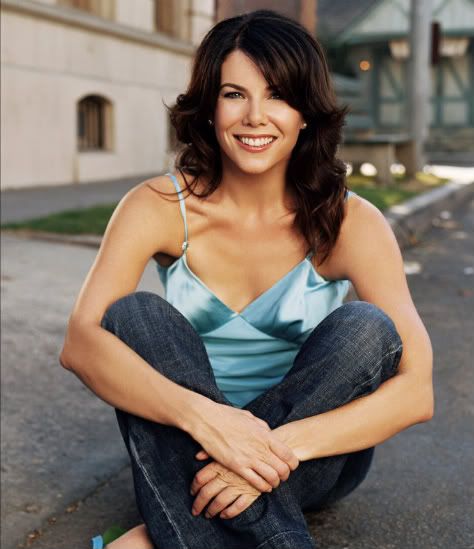 I love Lorelai! She and Jess have to be my favorite characters on Gilmore Girls. Lauren Graham is a great actress and I have loved Lorelai from the start. She's fun, and a good mom to Rory. Plus, she's snarky, and entertaining to watch. It probably took a lot of courage to leave her parents' home, because even though she wouldn't have that money, she wanted a different life for her daughter, and managed to give it to her. Her relationship with Rory is a lot better than Lorelai's with Emily. I like that she's a little flawed- sometimes, she passed judgements too easily, but she's human. At the end of the day, she's a good person and she tries her best. What more can you ask for?
Day 7: Hermione Granger (Harry Potter)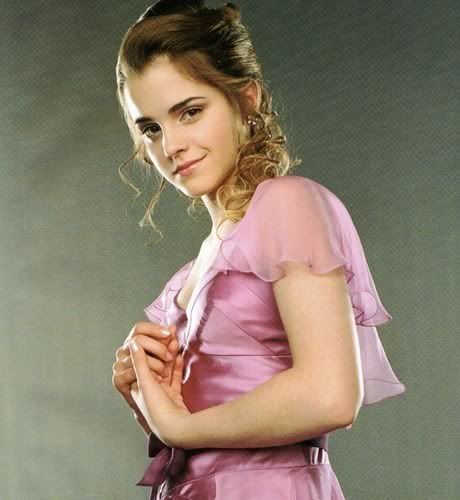 Hermione is my favorite female character in HP. She definitely grew a lot over the course of the books, and I liked that she was a bookworm who could kick butt. The way she punched Draco in 'Prisoner of Azkaban proved that. Not only was she a good friend to both Harry and Ron, she was also an intelligent, independent woman. If the boys are being a bit stupid, she can send them both back to reality with a few sharp words. It's a lot of fun to read and watch (though I prefer the books in general). :)
Day 8: Olivia Benson (Law & Order: SVU)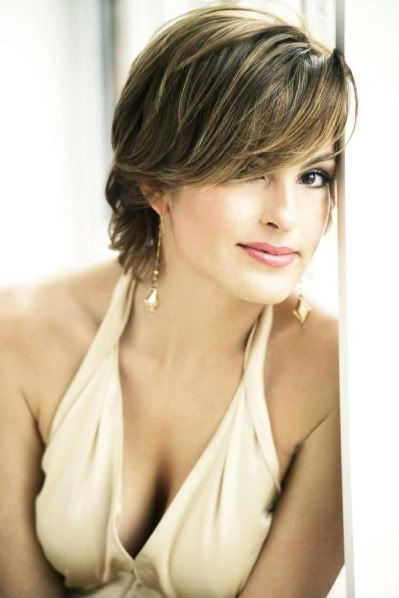 Mariska Hargitay plays this amazing character. I can't always watch SVU because of the sensitive plots (especially when it deals with little kids), but it's a very well written show with a great cast. I love Olivia. She's strong, but sensitive. Having been a product of a rape herself and growing up with an alcoholic/abusive mother, she has definitely been through a lot. But she continues to do good for the world and will do whatever it takes to bring justice for the victims. Case in point: she stayed outside a woman's apartment, hiding in the staircase so she could protect her from her abusive husband. How can I not admire her?
Day 9: Princess Tiana (The Princess and the Frog)
Considering that the directors of Aladdin had to do with the making of this film, how can anyone be surprised when the lead character is absolutely awesome? I love Tiana ... she's hardworking, determined and not at all interested in finding a man. Nope, she has more important things to do than sit around waiting for Prince Charming. Gotta respect a gal like that! She's beautiful, smart, and can take care of herself. I like how she manages Naveen and shows him the meaning of hard work. Also, she's a good friend to Charlotte. She and Naveen are perfect examples that opposites attract. I love this movie, and it's definitely become one of my favorite Disney movies, and Tiana had a lot to do with that. On a side note, I'm in love with her blue dress. It's a shame they don't have it somewhere in my size!
Day 10: Elizabeth Bennet (Pride & Prejudice)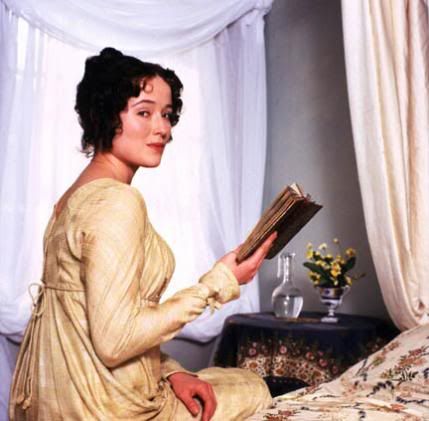 Pride & Prejudice still remains one of my favorite books and I love Elizabeth. She is intelligent, pretty, but a bit quirky, which is always interesting in a character. Of course she is stubborn and her dislike of Darcy blinds her to other facts (especially the truth about Wickham), but she has enough grace to realize later on when she's wrong, and admit that she has fallen in love with Darcy later on. She was definitely one of the characters I loved as a child, and still do today.
Day 1: Princess Jasmine (Aladdin)Day 2: Lois Lane (Smallville)Day 3: Abby Sciuto (NCIS)Day 4: Chandramukhi (Devdas)Day 5: Brooke Davis
Day 6: Lorelai Gilmore (Gilmore Girls)
Day 7: Hermione Granger (Harry Potter)
Day 8: Olivia Benson (Law & Order: SVU)
Day 9: Princess Tiana (The Princess and the Frog)
Day 10: Elizabeth Bennet (Pride & Prejudice)
Day 11:
Day 12:
Day 13:
Day 14:
Day 15:
Day 16:
Day 17:
Day 18:
Day 19:
Day 20:
Day 21:
Day 22:
Day 23:
Day 24:
Day 25:
Day 26:
Day 27:
Day 28:
Day 29:
Day 30:
Current Mood:

cheerful