Somehow, I forgot about my female character meme yesterday so I'm posting days 25 and 26 together. :)
Day 25: Monica Geller (Friends)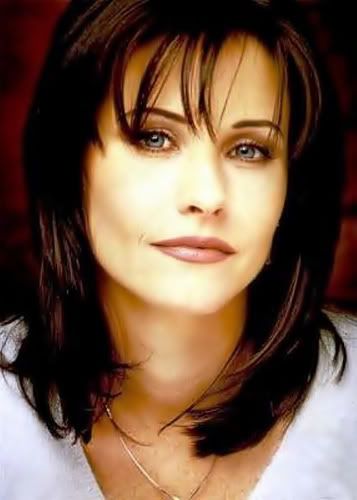 Monica was fantastic! I love how insane she could be, and her need for everything to be organized and clean never failed to amuse me. She was ambitious, and driven and could totally take people down with a glare. At the same time, she could be vulnerable and funny, and a part of her was a girl who wanted her happy ending. All around awesome!
Day 26: Leigh-Anne Tuohy (The Blind Side)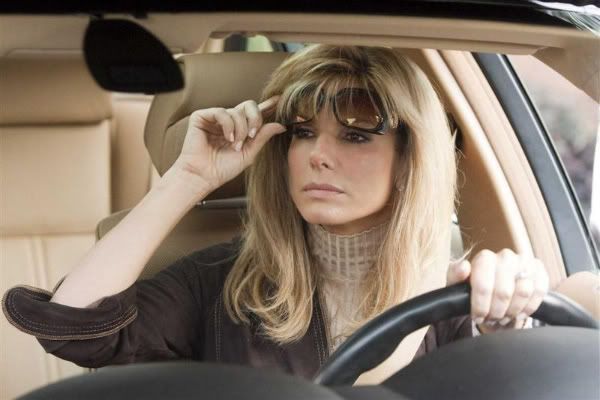 How much do I love this movie and the fact that it's based on a real story? Leigh-Anne Tuohy was
fierce
. Sandra Bullock did an amazing job in the role, and she definitely deserved the Best Actress award. I loved Leigh-Anne, and how protective she was of her family. She didn't back down, even when dealing with her friends, and was a great mom/wife/person. Beautiful, smart, and loyal ... she had it all! The scene when the high school football players were checking her out cracked me up and her exchange with the coach entertained me too. The Blind Side was one of the best movies that came out last year and Leigh-Anne was one of the reasons why.
Day 1: Princess Jasmine (Aladdin)Day 2: Lois Lane (Smallville)Day 3: Abby Sciuto (NCIS)Day 4: Chandramukhi (Devdas)Day 5: Brooke DavisDay 6: Lorelai Gilmore (Gilmore Girls)Day 7: Hermione Granger (Harry Potter)Day 8: Olivia Benson (Law & Order: SVU)Day 9: Princess Tiana (The Princess and the Frog)Day 10: Elizabeth Bennet (Pride & Prejudice)Day 11: Haley James Scott (One Tree Hill)Day 12: Alex Eames (Law & Order: CI)Day 13: Martha KentDay 14: AriadneDay 15: Princess BelleDay 16: Tess MercerDay 17: Jo March (Little Women)Day 18: Anne Shirley (Anne of Green Gables)Day 19: Kendall Hart (All My Children)Day 20: Lane Kim (Gilmore Girls)Day 21: Luna Lovegood (Harry Potter)Day 22: Lucy Pevensie (Chronicles of Narnia)Day 23: Elizabeth Swann (Pirates of the Caribbean)Day 24: Chloe Sullivan (Smallville)
Day 25: Monica Gellar (Friends)Day 26: Leigh Anne Toughy (The Blind Side)
Day 27:
Day 28:
Day 29:
Day 30:
Current Mood:
good